HIT AND RUN FATALITY
February 28, 2017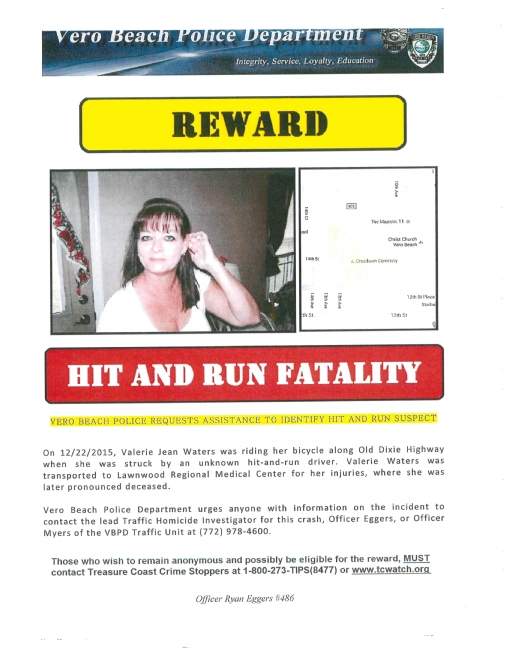 ---
UNSOLVED CASES
June 01, 2016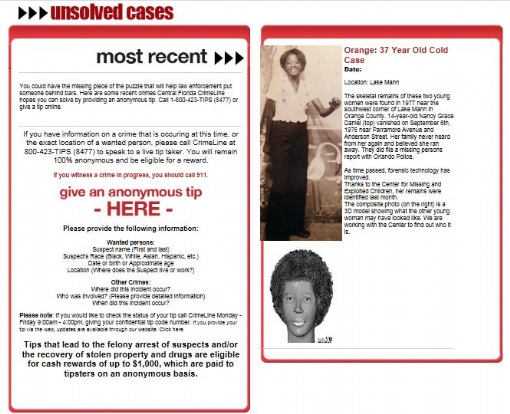 ---
REWARD FOR SHOOTING
September 01, 2015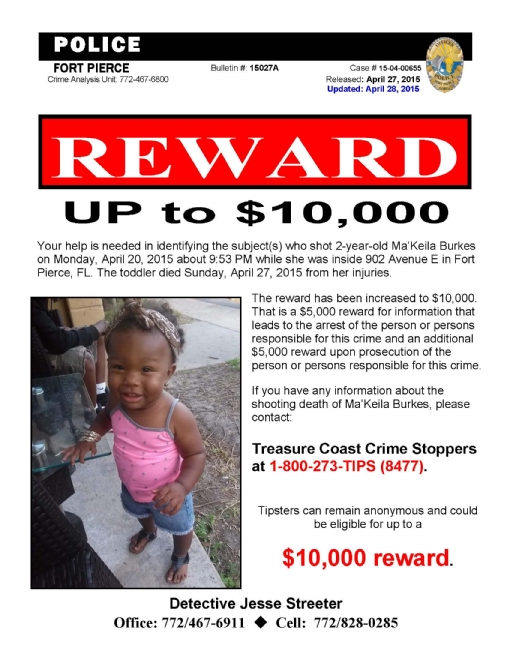 ---
UNSOLVED MURDER
May 29, 2015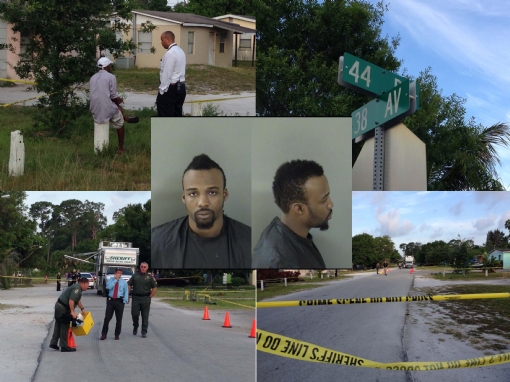 Media release: May 28, 2015

Exactly one year ago today, detectives with the Indian River County Sheriff`s Office responded to the 3800 block of 44th Place where the body of Dominique Dawson (27) was discovered with a small caliber bullet wound. Despite a year of investigation, no tips, forensic evidence, or leads have provided enough probable cause to support an arrest in the case. Detectives continue to search for any witnesses who may have information that would lead to an arrest.

Shanta Dawson, Dominique`s mother, is holding a prayer gathering tomorrow in Gifford to bring awareness to this case and other recent gun violence tragedies. The prayer gathering will begin at 5:00 P.M. at the Gifford cemetery on 49th Street and transition to 45th Street and 33rd Avenue at 6:30 P.M.

Indian River County Sheriff Deryl Loar stated, "We hope someone reads this today and realizes that the cases of violence we are investigating involved others loved ones. If you know something about these cases or witnessed anything, please come forward and help us make an arrest. We want justice and we need your help."

Anyone with information on this or other recent incidents are encouraged to contact Treasure Coast Crime Stoppers at 1-800-273-TIPS (8477). You can remain anonymous and possibly be eligible for a reward of up to $3,000.00

Attached are photographs from the crime scene of the Dawson homicide one year ago today. Shanta Dawson can be reached by the media at (407)-413-1124 and is willing to speak to any media organizations.

Other media inquiries should be directed to:

Eric S. Flowers, M.S.
Sergeant, Public Affairs
772-473-8181
eflowers@ircsheriff.org
---
Traffic homicide investigators seek public assistance
April 30, 2015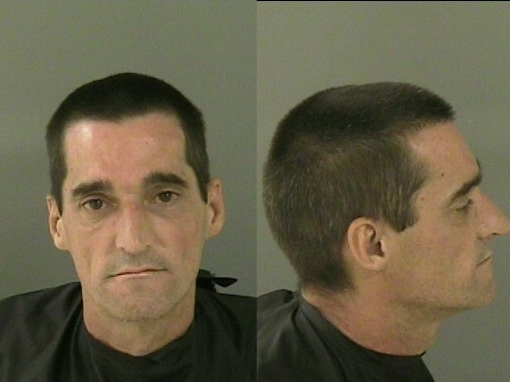 Michael Sessions
In the evening hours of Wednesday, April 22nd, the Indian River County Sheriff`s Office received a 9-1-1 call of a
male laying in the roadway who had possibly been struck by a vehicle. Deputies responded to the 600 block of Indian River Boulevard and found Michael Sessions (55), of Vero Beach, in the south bound lanes of the roadway. Sessions was
unresponsive with a head injury. He was transported to Lawnwood Medical Center where he was pronounced deceased.

Throughout the week, detectives and traffic homicide investigators have worked closely with the medical examiner`s
office and have determined that the cause of Sessions death was the result of a vehicle striking him in the head. Sessions has a history of threatening and attempting suicide while
intoxicated by lying in the roadway. He has been homeless living in Vero Beach for several years.

Indian River County Sheriff`s Office Traffic Homicide Investigator Chris Luther stated, "In the
dark of night, the driver involved in this crash may
have felt the impact and thought they struck an animal or other object. We are hoping someone will come
forward and help us close this case. We do not
believe the driver was at fault in this crash and are just seeking closure for the family."

Anyone with information or who may have witnessed events leading up to the death of Sessions are encouraged to contact the lead Traffic Homicide Investigator of this crash, Deputy Chris Luther at 772-473-9275. You can remain anonymous and possibly be eligible for a reward of up to $1,000 by contacting Treasure Coast Crime Stoppers at 1-800-273-TIPS (8477) or
www.tcwatch.org.




Media inquiries should
be directed to:

Eric S. Flowers, M.S.
Sergeant, Public
Affairs
772-473-8181
eflowers@ircsheriff.org

---
CRASH SCENE INVESTIGATION
November 19, 2014
At approximately 3:18 A.M., deputies with the Indian River County Sheriff`s Office responded to a call of a one vehicle crash in the 5200 block of Old Dixie Highway in Vero Beach. Responding deputies determined the driver and sole occupant of the vehicle was deceased upon their arrival. Florida Highway Patrol was called to the scene to investigate the crash at which time the deceased was identified as Alphonso Wynn Jr. (35) of Gifford.
During the investigation, deputies identified bullet holes in the vehicle, which changed the course of the investigation.
Because they were unable to immediately identify when the bullet holes were created, detectives with the Indian River County Sheriff`s Office were called to the scene. Hours after the crash, the 19th Judicial Circuit Medical Examiner`s Office removed Mr. Wynn`s body from the vehicle, but they were unable to determine if he had been struck by any bullets. An autopsy is scheduled for tomorrow morning.
At this time, the Indian River County Sheriff`s Office and the Florida Highway Patrol are working the investigation in concert to determine the events that led up to the crash. Detective Charlie Clark stated, "Even if the autopsy finds that Mr. Wynn was struck by one or more bullets, we will still have to determine if the bullet or the crash was the cause of his death. We are treating the scene as a crime scene to preserve any evidence that may be here."
Crime scene detectives remain on scene at this time. Old Dixie Highway remains closed between 49th Street and 53rd Street in both directions.
Motorists are encouraged to use alternate routes such as US 1 or Indian River Boulevard to avoid the area. If anyone has any information or may have witnessed something pertinent to the investigation, you are encouraged to contact Detective Charlie Clark at (772) 978-6188 in reference to case number 2014-188053.
You can remain anonymous and be eligible for a reward of up to $1,000 by contacting Treasure Coast Crime Stoppers at 1-800-273-TIPS (8477) or www.tcwatch.org .
Media inquiries should be directed to:
Sgt. Eric S. Flowers, M.S.
Public Affairs
772-473-8181
---
TRAFFIC HOMICIDE
September 28, 2014
Suspect in reference to a Traffic Homicide.
White Female mid to late 20's blonde hair pulled back in a ponytail multiple earrings female was wearing a light colored tank top (possibly pink but unsure)
Driving a 4-door gold Toyota Corolla, possibly 2000 – 2002
---
FATAL CAR CRASH I-95 MILE MARKER 123
August 20, 2014
Vehicle#1, 2003 Acura RSX, was traveling southbound on I-95 when the driver lost control and left the roadway on the west shoulder and struck a tree with the right side of Vehicle#1. Vehicle#1 may have been cut off by a gold or tan colored vehicle with a female driver that continued southbound on I-95. Both occupants were transported to Lawnwood Medical Center where the passenger was pronounced dead. The cause of the crash remains under investigation. If anyone witnessed this crash they are urged to contact the Florida Highway Patrol at 954-837-4012
We are looking for a 2000-2001 Gold Toyota Corolla, please contact us with any information.
The date, time and location of crash is listed above.
---
Helen Regene McPherson
July 14, 2006
86 year old Regene McPherson was brutally beaten and strangled during a vicious attack in her home, 2600 block of 49th Avenue, in Indian River County, FL sometime between July 14th and July 15th, 2006. There was evidence of forced entry into the home. The home was not ransacked and nothing appeared to have been removed.
If you have any information on this person submit a web tip or call 1-800-273-8477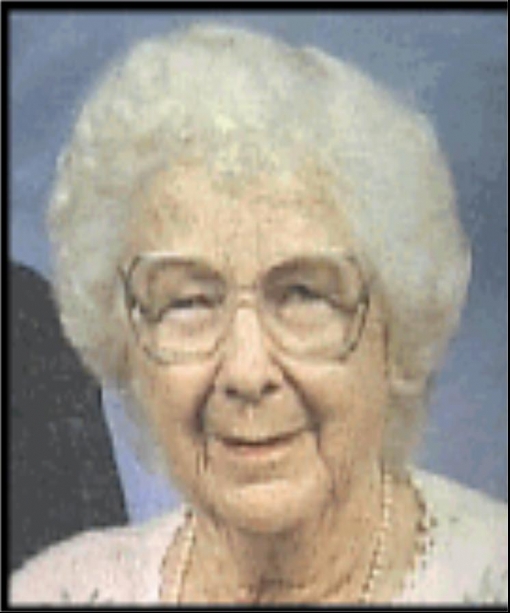 ---
Faith Elizabeth England
May 23, 1979
Victim was reported missing on May 23, 1979 by the North Palm Beach Police Dept. The victim told family members she was going to the beach and then was walking home. The victim was last seen alive on May 20, 1979, at when she was dropped off at the beach by a female friend. The victim called home on May 20, 1979, at , telling family members she was fine and would be home at approximately Her badly decomposed nude body was found at in a remote wooded area on May 27, 1979. Some suspects were interviewed, but no one has ever confessed to this murder.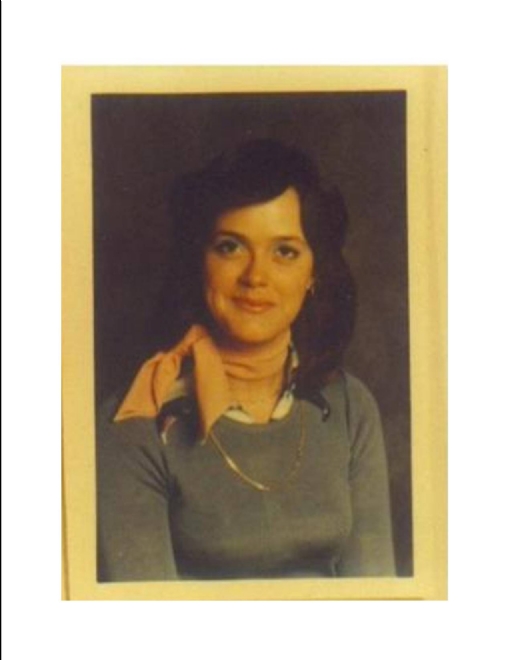 ---
| | | |
| --- | --- | --- |
| Page 1 of 2 | 15 Records | Prev | Next |